Hayman on Esquire's Self-Referential Covers: 'They're Harming Themselves, Really'

FOLIO: Show 2008: Design session report.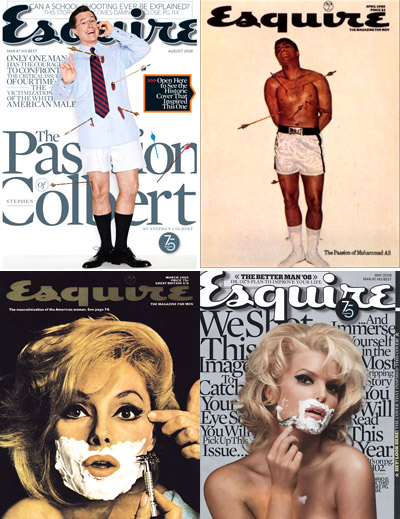 CHICAGO—At this point, it's probably easier to list the magazines Luke Hayman hasn't had a hand in designing. Hayman, the longtime New York magazine designer and dude responsible for Time magazine's redesign among countless others (Radar, Consumer Reports, etc.), outlined a laundry list of design trends to avoid, at a session at the 2008 FOLIO: magazine here.
And while praising Esquire's ridiculously overhyped electronic cover, ("It's truly amazing, you can stare at it on your desk for hours") and coverline treatment ("David Curcurito has been doing extraordinary work"), he was critical of the magazine recreating its own iconic covers too often: "They're harming themselves, really."
Read more of Hayman's design don'ts here, including an anti-"font slut" ode, here …
Meet the Author
---