Harrington To Take Over Capell's Circ Report

CCR readers will transition to Harrington's New Single Copy newsletter.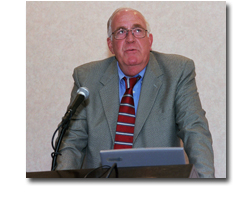 Dan Capell has announced that his long-running newsletter, Capell's Circulation Report, will be taken over by John Harrington, who publishes The New Single Copy.
Current CCR subscribers will receive The New Single Copy for the next one to two years—depending on the length of their subscriptions—while Harrington will incorporate content derived from CCR's 28-year archive.
Capell [pictured] launched CCR in 1982 following a career as a circulation executive at companies such as Newsweek, Ziff-Davis and Time inc.
Capell's newsletter has been notable for its in-depth surveys and analysis of circulation trends in the consumer magazine publishing industry. "Capell's Circulation Report has for nearly 30 years set the standard for publishing newsletters," said Harrington in a statement. "I have had the privilege of working with Dan on several projects over the years and am extremely proud to be able to carry on some of the traditions he has established."
Meet the Author
---