Hachette to Publish Ty Pennington at Home

Quarterly to have circulation of 500,000.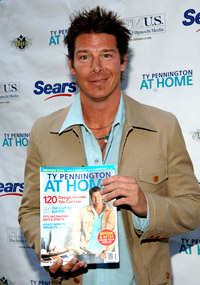 Taking a page out of the television personality-to-magazine brand playbook perfected by Rachael Ray, Hachette today announced that Ty Pennington at Home—launched as a one-off by the company last year—will be published by Hachette with a circulation of 500,000.
Hachette president Jack Kliger says the Extreme Makeover: Home Edition star has " enormous personal appeal to a large American audience, and, judging from the good performance of the first issue last year, we expect this magazine to sell well both on the newsstand and through subscriptions."
The magazine's debut issue was released on May 15, 2007—10 days after Pennington was arrested on suspicion of D.U.I. in Los Angeles.
The 112-page second issue will carry 33 ad pages.
At Home content will be featured on Hachette's online shelter portal, PointClickHome.com.
Meet the Author
---