Hachette Partners with Mobile Ad Network

Multi-year deal makes Quattro exclusive ad partner.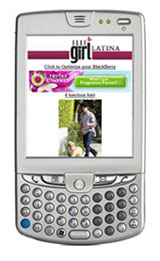 In the latest of its mobile initiatives, Hachette Filipacchi Media U.S. has announced a multi-year partnership with Quattro Wireless, making it the publisher's exclusive external advertising sales partner. Already, Quattro has re-designed mobile functions of Hachette's Car and Driver, ELLE, ELLEgirl, ELLEgirl Latina, Premiere and Woman's Day brands.
"This relationship with Quattro is providing a better user experience because the content is better configured for mobile and can be more easily navigated," Yaron Oren, Hachette's director of mobile strategy and operations, told FOLIO:.
Plans call for Quattro to redesign the mobile applications for Hachette's remaining sites, developing easy navigation for all types of mobile handsets, as well as banner creative and channel sponsorship, the publisher says.
Hachette launched its first mobile-capable sites in 2006. Last year, Hachette announced a partnership with Yahoo to offer Fashion Week news, photos and all-important trends via mobile devices. In an interview with FOLIO: in April 2007, former digital media vice president Marta Wohrle said she expected online and mobile initiatives would yield 20 percent of its overall revenue in the next five years.
Mobile Delivering Results
Another major publisher embracing mobile initiatives is Conde Nast.  Since launching Style.com last month, its free Style.com iPhone application has reached more than one million ads served, the publisher said today.
The application, according to the release, has been downloaded on over 70,000 devices and with about 9,000 active users per day.
Meet the Author
---