Gruner + Jahr Exit RBI Race

Report: Bidding enters third round as German publisher pulls out.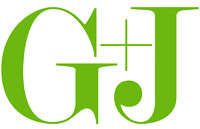 German consumer magazine conglomerate Gruner + Jahr has withdrawn its bid for London-based Reed Elsevier's b-to-b publishing arm, Reed Business Information.
G+J backed out of the bidding process due to the unit's advertising declines, a Reuters report says, citing a German magazine. The news shouldn't come as any big surprise, DeSilva + Phillips managing partner Reed Phillips tells FOLIO:. "G+J is better known as a consumer magazine publisher," he said.
In 2005, G+J ceased its U.S. magazine publishing business by selling off its six titles: Parents, Fitness, Child, and Family Circle to Meredith Corporation for $350 million; and Fast Company and Inc. magazines to Morningstar founder and CEO Joe Mansueto for an estimated $35 million.  
According to a report on the Financial Times Web site, bidding entered the third round earlier this week with four of the eight original bidders still active. Bain Capital and a consortium of trade and private equity are said to be among those still in the hunt.  
A Reed Elsevier spokesperson could not be immediately reached for comment.
Last month, Reed Elsevier was said to have allowed first bidders to re-submit their bids during the second round which, reportedly, came in significantly lower than the value of the original first-round bids, which were said to have ranged between $1.87 billion and $2.33 billion.
Reed Elsevier put RBI—which publishes trade magazines including Variety and Publishers Weekly—on the block in February, it said, to cut the company's exposure to cyclical advertising markets. Final bids may be due as soon as early October.
Meet the Author
---