Gruner + Jahr Enters RBI Bidding Fray

German consumer magazine conglomerate confirms interest in U.S. trade publisher.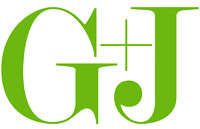 German publishing group Gruner + Jahr, which made a dramatic
exit from the U.S.
magazine market in 2005, has entered the bidding war for Reed Elsevier's b-to-b
publishing arm, Reed Business Information.
A G+J spokesperson today confirmed
with news agency Reuters that the publisher is in fact among the second round
bidders but declined, however, to offer any additional details.
"I'm a little surprised," DeSilva + Phillips managing
partner Reed Phillips says of the announcement. "Gruner + Jahr has always been
a major player in consumer magazines so this would appear to be a significant
shift."
In 2005, G+J ceased its U.S.
magazine-publishing business by selling off its six titles; four (Parents,
Fitness, Child, and Family Circle) to Meredith Corporation for $350 million,
and Fast Company and Inc. magazines to Morningstar founder and CEO Joe Mansueto
for an estimated $35 million. The sales occurred on the heels of circulation
scandals that had been dogging G+J and that prompted then-CEO Russell Denson to
roll back ratebases to shore up circulation.
The news comes as UBS, the bank that's organizing the RBI
sale, is said to have invited more than 10 groups including McGraw-Hill and
private equity firm Bain Capital to submit their
second round offers. In releasing its first half financial results, Reed
Elsevier last month said it had received a "strong level
of interest from buyers" and that it expects its divestiture of RBI to
be complete sometime within the second half of the year. The value of the bids
is said to range between $1.87 billion and $2.33 billion.
Reed Elsevier announced in February that it was
putting RBI on the block.
Phillips, however, says it is "unlikely" that either
McGraw-Hill or G+J would acquire RBI as a whole. "Each might buy some segments
of the business."
To help assure that RBI sells in one piece, Reed Elsevier put
together a group of banks to lend nearly $1.5 billion to the eventual
buyer. RBI publishes a number of trade magazines, including Variety and
Publishers Weekly.
Meet the Author
---