Google's March to World Domination

Knol: Wiki killer?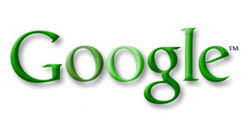 Google's announcement last week of their new Knol product sparked speculation about which online publishing models were marked for death. Post-bubble comeback kid Henry Blodget mused on Silicon Valley Insider:
"Google continues to take a page from the early Microsoft play-book: Take someone else's cool idea, do it better, and steamroll the competition. Next up: a human-generated Wikipedia and About.com (NYT) killer."
Google is taking aim here at two sites that combine enormous traffic (mostly driven by search-engines) with user-generated content that ranges from marginally helpful to totally false.
You can picture Larry and Sergey as they circle the globe in their private jet:
Larry: "Why do we send millions of our users to these jokers every month?"
Sergey: "You're right! We could do the same thing they do, and keep all the page views and advertising revenue to ourselves."
[Cue evil chuckling and rubbing of hands.]
For publishers, the news highlights the vulnerabilities of two cornerstones of many online strategies: user-generated content and search engine optimization. The content is cheap but easily commoditized. The traffic comes from someone who is also an ad sales competitor.
If Google succeeds in dominating this space, it will reinforce the premium on site content that is high-quality and hard to duplicate, whether it comes from editors or readers.
Meet the Author
---