Google Enables Publishers To Limit Free Content

Publishers can restrict viewing without registration to five days.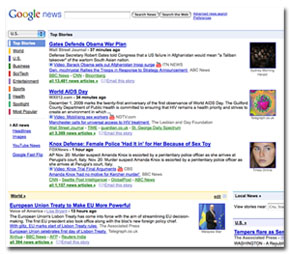 Shortly after Rupert Murdoch once again blasted news aggregators at the Federal Trade Commission's "How Will Journalism Survive the Internet Age" conference on Tuesday, Google announced it will let publishers limit the number of free news articles accessed without registration for up to five days.
In a blog posted late last night, Google senior product manager Josh Cohen said the search engine has updated its "First Click Free" program—in which the search engine crawler indexes subscription content of participating publishers and allows users who find those articles through Google News or Google Search to see it without registering or subscribing-to limit the number of free articles accessed without registration for up to five days.
Cohen said Google users will start seeing registration pages pop up after they've clicked through to more than five articles on a publisher's Web site. "As newspapers consider charging for access to their online content, some publishers have asked: Should we put up pay walls or keep our articles in Google News and Google Search?" wrote Cohn. "In fact, they can do both-the two aren't mutually exclusive. We think this approach still protects the typical user from cloaking while allowing publishers to focus on potential subscribers who are accessing a lot of their content on a regular basis."
Meet the Author
---