Glamour's Leive: 'Don't Be Mean to the Reader'

Positivity key to coverlines.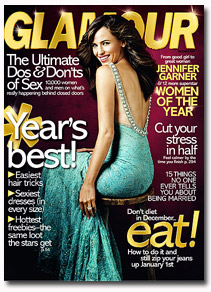 TAMPA, Florida—Speaking at the Magazine Publishers of America's 2008 Retail Conference, Glamour's editor-in-chief Cindi Leive talked about the importance of the magazine's editorial voice, particularly in an era that's been defined by war, disasters and recession.
Admitting to being an "obsessive" reader of reader mail, Leive noted that this is an important way to stay on top of what the reader wants. "It all comes down to never be mean to the reader. It has to do with what's going on in the world right now. You want a magazine that is going to make you feel better about yourself. Women have intense personal relationships with their magazines."
To that end, Leive and her edit staff have been particularly careful not to embarrass, condescend or humiliate their readers. Headlines and coverlines tend to be upbeat and constructive. "Headlines don't talk down or blame or accuse women," she said. "Most are complimentary and positive messages."
Despite the positive cover lines, Glamour's single copy sales (747,014) dropped 13.2 in the second half of 2007 compared to second half 2006, according to ABC Fas-Fax numbers. Overall paid and verified circulation, however, rose 2.3 percent to more than 2.3 million.
Meet the Author
---