Giant Switch: Ex-Vibe Editor Hired

Emil Wilbekin in; CEO Smokey Fontaine promoted to 'chief content officer.'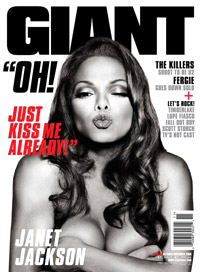 Giant magazine, the "urban entertainment lifestyle" magazine now owned by Radio One, an African-American-focused radio broadcasting company, has made another switch at the top of its masthead.
Editor-in-chief and CEO Smokey Fontaine is being promoted to "chief content officer" at Radio One, overseeing new digital and cross-platform initiatives for the company's 54 radio stations.
Emil Wilbekin, award-winning former editor-in-chief of Vibe, replaces Fontaine.
Fontaine, the founder of the luxury urban magazine America, had served in the editor/CEO role since 2006. Wilbekin spent 12 years at Vibe, during which he won a National Magazine Award for general excellence in 2002.
Radio One bought the struggling bimonthly in January 2007 for $275,000. Giant founder Jamie Hooper launched the publication as a general men's interest title in 2004 with a $10 million investment from his venture-capitalist father-in-law Mort Myerson.
Meet the Author
---