AMC Futurist: 'If You Fear Change, Leave it Here'

Magazine Conference Report: Paul Saffo describes new dynamics of media.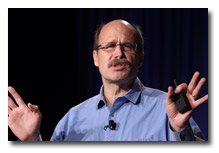 SAN FRANCISCO—What's one sure thing in magazine publishing? Change is coming.
That was the message of futurist Paul Saffo, who gave a keynote entitled "The Future of Magazines in a Post-Information Age" at the American Magazine Conference here Monday.
And the message was emphatic. "This thing going on outside your industry is a media revolution," Saffo said. "We are in the midst of a shift from a mass-media order to a new personal-media order. Part of the challenge is to try to live with uncertainty."
And what's the right approach? Not the music industry, according to Saffo. "The music industry decided it would sue its best customers," he said. "It totally missed the ringtone business."
Cherishing Failure
"This is a really, really profound shift," Saffo said. "Think of Google. You don't watch Google. You have to put something in to get something back."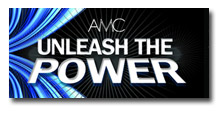 Publishers, he said, must cherish failure. "Columbus wasn't the first European to make it to the New World, he was the first European to make it back," Saffo said. "If you want to look for a short-term success, look for something that's failed for 20 years. If everyone says, 'That will never work,' go for it."
There are other failures to pay attention to as well: E-books. "They have been failing for 20 years," Saffo said. "Guess what? The inflection point has arrived and it's called a Kindle. The Kindle is not the iPod of e-books, but the iPod of e-books is coming. And it is going to be a very, very big deal in publishing."
In the end, Saffo urged a big-picture look, even as he acknowledged that the magazine industry is at ground zero of the change. "Ground zero is a tough place to get a perspective."
He closed with a story about his favorite coffee bar in San Francisco, which has a tip jar on the counter. The jar says, "If you fear change, leave it here."
[photo: Doug Goodman]
Meet the Author
---