Freeskier, Snowboard CEO: Be an Entrepreneur, Not a Publisher

A report from day two of the FOLIO: Summit.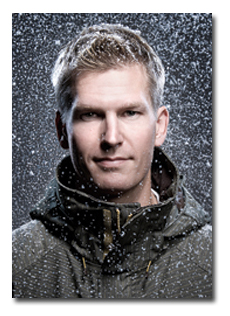 CHICAGO—Magazine publishers need to think entrepreneurially, act like creative ad agencies, rethink traditional church-and-state rules on the Web and embrace digital media fearlessly.
So said Brad Fayfield, CEO of Storm Mountain Publishing and publisher of Freeskier and Snowboard magazines, during his keynote address at the FOLIO: Summit here Wednesday.
Fayfield, a former member of the U.S. ski team, said Freeskier, the magazine he launched in 1999, very nearly "did not finish," to borrow an expression from ski racing.
"We almost went out of business by year four," Fayfield said. "I went into work every day wondering if I would have to put a note on the door. We burned through $1 million, but were able to turn the business around."
To do that, Fayfield turned Storm Mountain into a multi-title, multi-platform operation through acquisition and innovation—and by launching digital products that advertisers covet.
Now, digital revenues represent about 15 percent of Storm Mountain's business, which saw a 91 percent revenue increase between 2007 and 2008. "Truly integrating is paramount in this climate," Fayfield said.
Embracing Digital, Video
One of the bigger successes for Fayfield in the digital space has been Freeskier's video podcast, which is consistently ranked among the top 25 on iTunes. The videos, Fayfield said, are produced by Freeskier, but many include advertiser content. "Our audience doesn't care as long as it's relevant," he said. "The church and state line has been redefined by digital—you get content from places you would never get it for the print magazine."
Embracing digital, Fayfield said, is embracing experimentation. "Stop worrying about perfect," he said. "That's the beauty of the Web, it doesn't have to be perfect."
Fayfield also scoffed at the notion that only the magazines with the largest or second-largest circulation, brand heritage or top-line revenue in a given market will survive the recession. "I'm not #1 or #2 in the traditional means," he said. Market share, credibility and bottom-line revenue, Fayfield said, are the keys to survival. "If you look at the top two circ titles in your market, you're seeing them bleeding, hemorrhaging and, pretty bluntly, close to shutting down."
Despite the drumbeat surrounding paid content online and devaluing of print, Fayfield, citing his ski shop distribution program, said there is value in being free. "My advertisers love free because it doesn't sell 20 percent at the newsstand," he said.
As for the argument over paid content, Fayfield said: "The youth market isn't going to pay for it—at the end of the day we're entertainment. It's cool, but not that cool. Our audience will find it elsewhere."
Meet the Author
---