Former Hanley Wood Exec Galen Poss Takes Over dmg: events

Will oversee group that produces ad:tech.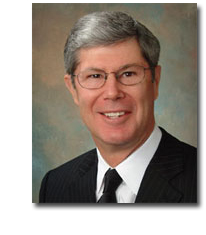 dmg:: events, the organizer of the New York International Gift Fair and ad:tech, among others, has hired Galen Poss [pictured] as its chief operating officer. The position is a newly created one and Poss will report directly to chairman and CEO Suresh Kavan.
Poss' appointment comes on the heels of dmg's restructuring of its events into five business units. The company's 18 main event brands have been organized along market verticals including energy, retail, Middle East, leadership conferences, and digital marketing.
"We are delighted to appoint Galen into this important role," said Kavan in a statement. "Over the last 18 months we have completed the restructuring of our events businesses into five extremely strong business units, each with leading market positions and strong prospects."
Poss was president of Hanley Wood's exhibitions group from 2000 to 2009. In June 2009 Poss, along with executive vice president Michael Green, resigned over a contract dispute. The resignations triggered a management restructuring where the subsequent exhibition group heads were to report to business media group president Peter Goldstone rather than CEO Frank Anton.
Goldstone has since also left Hanley Wood following another round of management restructuring.
Almost a year later in April 2010, Hanley Wood, following an arbitration hearing, was ordered to pay Poss and Green $2.9 million in unpaid bonuses, salary adjustments and severance pay.
Poss and Green landed at Hanley Wood in 2000 after working for Miller Freeman, to which they sold their own event management company, Precision Planning & Sales, Inc., in 1993.
Meet the Authors
---