Forbes Restructures, Cuts 43

Publisher to combine print, Web staffs.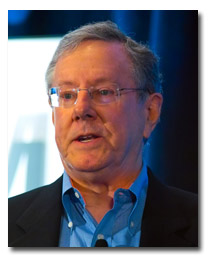 RELATED: Steve Forbes' Memo
Forbes Media has announced that it will combine its print and Web staffs—both sales and editorial—ending a longstanding split within the company. And in what has become an increasingly common—if surprising—refrain, Forbes acknowledged that as part of the merge, there will be layoffs—some 43 jobs—coming on both sides of the aisle.
In an internal memo Monday, chairman and CEO Steve Forbes wrote that the "structural changes that will enable us not only to better weather the current economic storm, but to move ahead quickly and profitably when the global economies begin recovering."
The sales and marketing groups of Forbes magazine and Forbes.com will be combined into three specific units—a "Brand Intelligence Group," "Integrated Solutions Group" and "Forbes Media Sales and Service Group"—all operating under the Forbes Media umbrella.
The heads of the newly-established groups will now report to the "Office of the Chairman," Forbes wrote, which will include president and COO Timothy Forbes, Forbes.com president and CEO Jim Spanfeller and Forbes himself.
The merging of the sales operation will begin immediately, Forbes wrote. Editorial integration of Forbes and Forbes.com will occur in early 2009.
As part of the restructuring, Forbes' Web properties—including Forbes.com, Investopedia and RealClearPolitics.com—will be aligned under a single digital banner; ForbesAutos.com will be shuttered.
Untouchable No More
The digital staffs of traditional print publishers, once considered high-growth areas and therefore virtually untouchable in cutback scenarios, have been seeing layoffs in recent months. In October, Mansueto Ventures, which publishes Fast Company and Inc., cut 20 jobs, most from its digital division.
On Monday, Condé Nast, in the midst of a reported 5 percent staff reduction companywide, laid off an unspecified number at CondeNet. (The company had already moved to merge some of Portfolio's back-end functions with Wired.)
And Meredith, which had pushed a 360-degree selling approach to sales bridging its print and digital offerings, cut its "chief innovation offer" Jack Bamberger, who had pioneered the program.
Meet the Author
---