Forbes.com Names New President

SVP, general manager Mike Smith appointed new operations head.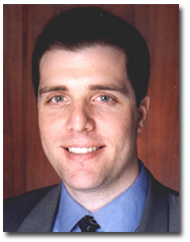 Forbes Media has appointed Mike Smith as president of Forbes.com.
Smith [pictured] most recently served as senior vice president and general manager of the Web site, and was responsible for the company's production initiatives like application development, network engineering and operations. "Mike has been one of the key architects of Forbes.com for the past nine years, and is significantly responsible for its leadership position today," Forbes Media chairman and CEO Steve Forbes said in a statement.
In his new role, Smith will be responsible for all aspects of operational management of Forbes.com, Forbes.com Business & Finance Blog Network and FrobesTraveler.com, the company said. Smith's appointment is effective immediately.
Smith's appointment comes on the heels of the departure of longtime Forbes.com president and CEO Jim Spanfeller, who plans to launch his own media management firm later this year. Spanfeller said he will aim to "not consult for, but manage" publishers' Web sites as standalone businesses.
The search for a direct replacement for Spanfeller (president of Forbes Media) is ongoing, Forbes said.
Meet the Author
---