Following Debt Reduction, Advanstar Moving Toward 'New Strategic Plan'

A Q+A with CEO Joe Loggia.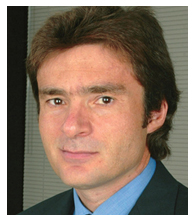 Woodland Hills, California-based b-to-b publisher Advanstar Communications has reached an agreement with its lenders to eliminate approximately $385 million in debt. The company's current majority stakeholders—private equity firm Veronis Suhler Stevenson and hedge fund sponsor Anchorage Advisors—also injected it with $35 million in new capital.
Advanstar was acquired in 2007 by a consortium of investors led by Veronis Suhler Stevenson for $1.1 billion and has been saddled with several hundred million in debt. CEO Joe Loggia [pictured] spoke with FOLIO: about the debt restructuring, what it means and what the future holds for the big trade publisher.
FOLIO:: Can you explain why this debt restructuring was necessary for Advanstar now?
Loggia: It just makes sense. We had a debt structure that was put in place in 2007 that doesn't work for the company today. We've been through long discussions with our debt holders, equity group and advisors. What we did was put in place a capital structure that makes more sense for the company going forward.
FOLIO:: How long had you been negotiating terms with your lenders? Did it ever look like Advanstar was headed for Chapter 11?
Loggia: I don't know that I'd say how long we were negotiating, per se. The media industry has obviously changed a great deal over the years. In 2005, when we announced the spinoff of Questex, back then that was completely opposite of every other strategy people were following. It was about rolling up and combining. It's not just about the decline in the print advertising and a recession—there are fundamental dynamics that have changed in the industry. That caused us to reconsider our strategy. So, we put together a new strategic plan for the company. We determined what we wanted to do and said let's make the capital structure fit what it is that we want to execute. The capital structure is a function of the strategic plan, not the opposite of that.
There was not a point that we thought this would go to Chapter 11.

FOLIO:: Can you explain in more detail the new ownership set up? Who owns how much?
Loggia: Sorry, I can't.
FOLIO:: Advanstar was acquired in 2007 by a consortium of investors led by VSS. Anchorage Advisors, a firm that invests in credit and special situations markets including bank debts, were not among those initial investors, were they? What has their role been in the debt restructuring?
Loggia: They were not a part of the original consortium, but their role more recently had been that they were a holder of debt. Now, they are a holder of debt and equity.
FOLIO:: The restructuring reduces Advanstar's debt by approximately $385 million. What type of debt was eliminated?
Loggia: Second lien debt and mezzanine debt.
FOLIO:: Can you say how much legacy first lien debt Advanstar still carries?
Loggia: $505 million.
FOLIO:: In your opinion, is this new debt arrangement manageable?
Loggia: Yes. I can't reiterate this enough. We developed a new strategic plan for the company moving forward over the next five years to reflect where we think the opportunities in the market are. We then developed the capital structure to support that plan.
FOLIO:: Can you talk about performance? Where have you seen weakness? How are you addressing that?
Loggia: Everyone is down in b-to-b advertising pages. We've had some products do fairly well and seen some weakness in some industries that have been caught by not only print advertising declines but also general weakness in those sectors. A good example of that is automotive. Then there is our veterinary business which has seen much less weakness in print advertising.
I'm not going to give you any specific numbers, but we have a very healthy trade show business and a very healthy electronic business. Our print business is still very healthy although it has been affected by some of the economic downturn.
FOLIO:: Can you give me an idea about Advanstar's revenue ratio of print, online and events? And, is that changing?
Loggia: We don't publicly disclose those numbers.
FOLIO:: I was told there was a recent round of layoffs at Advanstar—as many as 80 people. What can you tell me about that?

Loggia: We've been in the process of implementing the new strategic plan that I've mentioned. You can't really categorize things as layoffs when they're more of a shift in strategy. [While there were layoffs] you have to remember that it's in context that we've had some geographic shifts in strategy and a shift in strategy in regard to our product portfolio. (Loggia declined to say how many positions were eliminated, but did indicate that some new positions have been and will continue to be added.)
FOLIO:: How do you handle employee morale right now?
Loggia: We're very communicative with the teams and very clear with what the strategy is. We let them know what the upside is and what the downside is. We try to put in programs to incentive people to do their jobs.
Any time you do a restructuring, you don't take it lightly. We don't look at it like it's a number on a piece of paper. We know there's a real person attached to it.
FOLIO:: A growing number of big publishing companies—b-to-b and consumer—are restructuring their debt, whether privately with their lenders or through bankruptcy. What do you think this means for magazine publishing executives? Can they continue to manage for the health of the business or do they have to manage specifically for their covenant terms?
Loggia: My suggestion for them is to manage for the health of the business and to make sure they communicate that to their equity owners and lender groups. Don't take your capital structure and try to make your business fit it.
I'm not saying the capital structure isn't part of your reality, because it is, but it shouldn't be the driving force. At Advanstar, we were fortunate to have a very supportive group of equity sponsors and very supportive group of lender sponsors whom we worked with and developed a strategic plan, with its upside and downside scenarios and then built the capital structure to support that. You execute that no different than you would if you were making an acquisition.
Meet the Author
---