FOLIO: Show Preview: What the Executive Suite Needs From You Now

FOLIO: Show speaker Tom Haines talks about his journey to the executive level.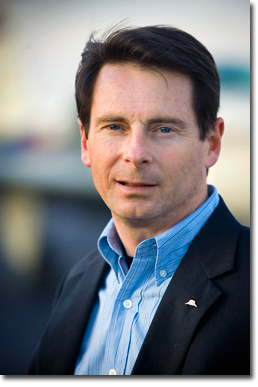 In the publishing industry, those who make it to the executive level are not only accustomed to change, but often introduce it. Thomas Haines, senior vice president and editor-in-chief with the Aircraft Owners and Pilots Association, has led a media career spanning almost three decades. At the upcoming FOLIO: Show, he will discuss how the publishing industry changed during his tenure, and what the executive suite expects from staff now. Here, Haines shares some thoughts on the topic.
FOLIO: What's your background?
Thomas Haines [TH]: I have a journalism degree, and have been in publishing since I got out of college. I've been in media my entire career, 28 years now. I've been at AOPA for 23 years.
FOLIO: What position did you hold when you first joined AOPA?
TH: I first started off as associate editor; at the bottom of the rung, in most cases from an editorial standpoint. I was then senior editor, executive editor and then vice president; then I became editor-in-chief and senior vice president in 1994.
FOLIO: Can you reflect on what was expected from editorial staff 10-15 years ago, and compare to what is expected now?
TH: When I became EIC, we had one monthly magazine. We had an annual airport directory, too. The magazine was usually around 125-128 pages long. Over the years, we've added another monthly magazine. Now, we have something around the order of 18 different media properties that carry advertising in one sort or the other. Many are online; two weekly and a daily newsletter, and multiple other newsletters serving different segments.
We've got multiple websites, now we're into video: we do live webcasting from some of the larger aviation shows, including ours last week. We have video on demand as well. It's become a large multi-media operation. Of course, like everyone else, now we're focusing on the mobile market. We introduced digital magazines earlier this year, and are just now coming up with an optimized iPad app.
FOLIO: With this diverse portfolio of products, would you prefer your staff to have more general capabilities or more specialization when it comes to editorial?
TH: More general. I look for people to go cross-platform at any time. Most are focused, more or less, on one area or the other. We've got a team of people who primarily work on digital products, and we've got a team who primarily work on the print; each is expected to help out with the other. People have to be able to make that switch pretty easily and capable across all platforms.
Traditionally, editorially was divided from the advertising and publishing portion of the industry.
FOLIO: Can you share some insight into how editors now have to be more business-savvy, be it through SEO or other ways to get more eyeballs on content?
TH: We have people who specialize in creating the pages in a way that are SEO, and make that really friendly for search engines. We're installing a new content management system in the next year, and our editors may get roped into that a bit more. Blogs are one area where I really challenge them, and social media stuff, but particularly in our blogs.
It's one area where we can see what works well, what doesn't work well and make adjustments easily. If you write a news story for the website, it's a little harder to fare it out. Did one story really have impact? Maybe I'll get some letters or an email about it; but with a blog, you get an instant report on how many people read it and view the comments instantly. You can see if what you wrote is being well received, and I encourage them to focus on that. What works there will probably work in other channels, so we reapply those kinds of subjects in other ways.
Meet the Author
---