FOLIO: Show Preview: The E-Commerce Opportunity

Andrew Perkins, dir. of merch/events for Ogden Pub., on generating new revenue.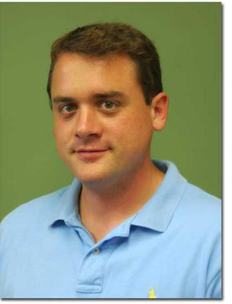 With a little less than a month left to go, the 2011 FOLIO: Show, hosted Nov. 1-3 at the Marriott Marquis in New York City, is almost upon us. Andrew Perkins, director of merchandising and events for Ogden Publishing, is one of the speakers slated to present on a topic that publishers are currently grappling with: e-commerce strategies. During his session, entitled "The E-Commerce Opportunity," Perkins (pictured) will note why digital monetizing is so important. Here, Audience Development checks in with Perkins as he reveals what opportunities the industry should be watching.
FOLIO: Sister Publication Audience Development [AD]: Why is mastering e-commerce important for publishers?
Andrew Perkins [AP]: The benefits of better e-commerce can improve business for publishers in myriad ways. Growth in online subscription sales as a means to reduce our dependence on direct mail marketing is a goal industry-wide. We've always felt good e-commerce is essential because—in the online marketplace—we are no closer to our customers than our competition. We've seen a lot of ancillary product growth through e-commerce, mainly through book sales, and in this "mall," we are right next door to Amazon and Barnes & Noble. Effective e-commerce is essential to achieve this.
AD: What are some important differences you see for b2b publishers, consumer publishers and niche magazines in terms of e-commerce?
AP: We've seen tremendous growth in e-commerce driven by our e-mail marketing. Obviously, our aggressive efforts on list growth has helped this, but effective database management and e-mail testing has helped us. On the other hand, our first responsibility is to create and proliferate the highest level of content for our reader. Now that we have the tools in place that enable us to watch how they consume this content, we can utilize the data to develop more effective e-commerce.
AD: Audience Development recently wrote about Ogden's success with GRIT magazine. Can you talk about how an e-commerce strategy played into that?
AP: GRIT's strategy has been to grow the email database through newsletter sign ups, online auto renewals, sweepstakes, email appends and other sources. We use the email database to promote both online subscriptions and other merchandise. Online GRIT subscriptions account for nearly 20 percent of all subscription sales. Our online merchandise sales account for nearly 60 percent of our total merchandise sales. A majority of our online sales are special issue and book sales. We give our readers "sneak peeks" on upcoming new books and special discounts on the bestselling books.
Not registered for the FOLIO:Show yet? Click here!
Meet the Author
---