FOLIO: and min Team Up for New MediaMashup Event

One-day conference scheduled for April 16 in New York.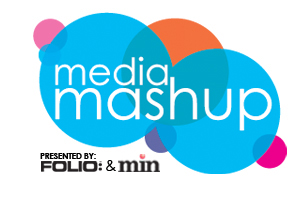 FOLIO: and min are partnering in the launch of a new event called MediaMashup. To be held in New York City on April 16, 2013, the event offers a day-long agenda that examines the cross-section of digital and print media.
The event is unique in that it presents programming that's not specifically targeted for either print or digital content companies, but offers solutions for common challenges and opportunities across both platforms.
Readers often dictate how, when and where they want to access content, and media companies—whether print or digital—are finding that they're wrestling with common core issues: Creating quality content, building audience scale, selling advertising, and leveraging social media for all three.
MediaMashup was created to address those common issues and ease the challenge of navigating a quickly changing and completely new media community.
Confirmed keynotes include VentureBeat CEO Matt Marshall and AOL Networks CEO Ned Brody.
Magazine and media industry executives from Mashable, Time Inc., The Atlantic, Vox Media, Politico, Thrillist and many others are also slated to speak.
Meet the Author
---