Federated Media Launching Native and Programmatic Ad Service Blend

Aims to bring direct marketing qualities to custom content services.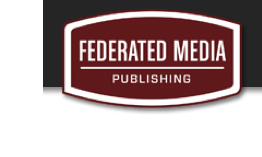 When publishers latch onto something, they tend to take all the way. With content, it's publish anywhere, anytime. And on the digital advertising front, where the two big trends of native and programmatic have emerged, publishers of course want to do both.
In most cases, however, publishers are building two ends of the spectrum. You want programmatic ad buying opportunities? No problem, we have that over here. Native? Sure, talk to this group here.
But Federated Media Publishing, a network of independent sites across several verticals, is rolling out a new service that takes the data-based and automated characteristics of programmatic and combines them with the custom, content marketing aspects of native.
Earlier in August Federated Media Publishing CEO John Battelle blogged about the new service, tentatively called Content Reachtargeting. "But storytelling alone isn't enough to get the job done," says Battelle, referring to the brand-side "storytelling" strategies. "As an industry we need a platform that allows us to distribute those stories to just the right people, at just the right time, in just the right context."
Battelle wants to add the direct marketing capabilities of programmatic to native, and noted Facebook and Twitter were having some success with this concept, but only within their "walled gardens," as he called them. "What about the rest of the Internet?" he asked.
Federated Media's acquisition of Lijit back in October 2011 kicked off the development potential of a native/programmatic service offering.
The service is still in development, Battelle tells FOLIO:, but Advertising Week will be where it's debuted. "I could be one of 100 people saying the same thing in September," he says.
"Our thesis in 2011 was that the two [programmatic and native] will connect and the market will demand it," he continues. "They'll want to do content marketing, but they'll want to do it at scale."
In execution, says Battelle, the service would initially be a twist on retargeting and use standard IAB units. A visitor lands on a page and gets pixeled. On that page is a native-programmatic ad unit. As the reader travels to other publisher sites, that ad unit follows, but a different version is served. Battelle says they've been experimenting with the concept within the Federated Media network of sites and readers have been clicking on the ads. "We have noticed a significant increase in rates," he says.
Meet the Author
---