Fader Launches Digital Spin-Off

Independent music magazine rolls out single-sponsored quarterly.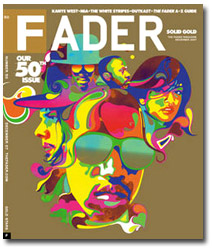 Fader, the New York-based independent music magazine that made headlines a couple of years ago for being the first magazine to be offered as a digital download on Apple's iTunes, has launched F2, a new digital-only quarterly.
The magazine, sponsored by Timberland, is available as a free download on iTunes and at thefader.com.
Each issue of F2 will focus on one musical genre and five of the "emerging artists who serve as the genre's modern day emissaries." The first is titled "The New Disco."
Meet the Author
---