F+W Lays Off 30 Staffers

Job cuts offset by build-up of e-media division, CEO says.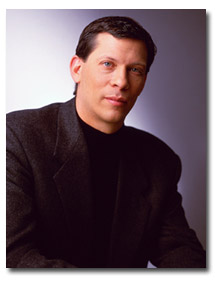 F+W Publications laid off 30 staffers across the company this week, chairman and CEO David Nussbaum [pictured right] has confirmed.
Several of the cuts come from the company's Iola, Wisconsin-based Krause Publications unit. About 80 percent of the layoffs, Nussbaum says, were in central services—including production, IT and facilities.
The staffing terminations come on the heels of news that four of six full-time staffers resigned last week from Aircraft Maintenance Technology, a magazine published by sister company Cygnus Business Media. F+W and Cygnus are owned by private equity firm ABRY Partners.
Several media companies—including Nielsen Business Media and Ziff Davis Enterprise—have had layoffs this year. Earlier this month, Penton Media announced a company-wide salary and hiring freeze, and ordered a reforecast of all budgets for the remainder of 2008.
Some management-level staffers were also let go as part of the F+W job cuts, including one publisher. Nussbaum declined to comment on specific terminations. "We're managing the costs of the slower-growth businesses and are feeding the faster-growth businesses," he says. "Considering the continued build-up our digital media team, this is more like a reallocation of resources."
In March, F+W appointed former Penton e-media group publisher Chad Phelps to the newly-created position of vice president of digital media for the company's book division. At the time, Nussbaum told FOLIO: that F+W was looking to expand its e-media-related staff this year by at least 20 additional positions. So far, Nussbaum says, 70 to 80 percent of those positions have been filled.
This round of job cuts isn't the first this year for F+W's Krause Publications. In January, F+W shuttered five hobbyist magazines published by Krause, effectively terminating 13 positions.
F+W purchased Krause Publications in June 2002 for $120 million.
Fantasy Sports Partnership
The job cuts at F+W come about a week after the company announced an unusal partnership with NBC Sports to launch a multi-city fantasy football event. According to the deal, NBC Sports will showcase the event—to be held simultaneously in Las Vegas, New York, Chicago and Orlando on August 30—on its fantasy sports Web site Rotoworld.com.
"[NBC] is going to help us aggressively publicize and market the business and we will help them get into the fantasy sports business," says Nussbaum. "F+W also has a sizeable sports collectible business. The hope here, with this partnership, is that we will find a number of new products that we can go after, too."
F+W publishes Fantasy Sports magazine and produces the National Fantasy Baseball Championship and National Fantasy Football Championship events.
Meet the Author
---