Exempt Announces Print Frequency Increase

Responding to a "clear need for more analysis," NPT Publishing bucks industry trends by betting on print.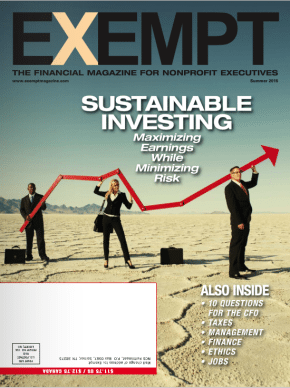 In an all-too-rare move in today's economic climate, NPT Publishing Group announced plans to increase the print frequency of Exempt magazine, from three annual editions to six.
Launched in 2003 and reaching over 12,000 print subscribers, according to NPT, Exempt provides news and analysis related to the finances of the nonprofit sector.
The decision to expand print frequency comes as a result of subscriber demand for more content in the midst of growing financial pressures on nonprofit organizations, Ted Olczak, NPT publisher tells Folio:.
"The marketplace demanded this change," says Olczak. "There was a clear need for more analysis of the financial ramifications of running a nonprofit and we are ready and willing to fill that need."
In addition to Exempt's paying subscribers—a one-year print subscription costs $21.95, according to the company website—the upcoming March issue will enjoy bonus distribution to all 48,000 subscribers of Exempt's free semimonthly newsletter.
Despite the frequency increase, Olczak says NPT—which also publishes The NonProfit Times—has no plans to change Exempt's current subscription rates or its $11.75 cover price, and that the magazine will not be bringing on any additional staff.
"Internal marketing surveys show nonprofit executives look to Exempt for specific, targeted content and that current advertisers will support the additional frequency," adds Olczak, "although we always seek additional advertising partners."
Meet the Author
---