New Finance Magazine to Launch on Kindle

Tribune Media Services introduces third title available through Amazon.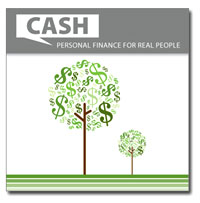 EXCLUSIVE
Tribune Media Services will today launch its new Kindle-specific consumer and personal finance magazine, Cash: Personal Finance for Real People.
Cash will be TMS' third weekly to be distributed exclusively on Amazon's Kindle, joining Opinionated, a social and political opinion magazine launched in March, and a collaboration with pop culture site Popmatters.com. The magazine will be published weekly on Mondays, with a cost of $.49 per issue and $1.49 for a monthly subscription.
"Cash is a very timely new tool created to help American consumers evaluate their options for spending, saving and investing decisions they confront each day," said Steve Tippie, TMS vice president of marketing and licensing and the magazine's publisher. "To meet this need, we pull the best advice and information from dozens of sources to tailor a continually-updated handbook to being a smart consumer."
The magazine will draw material from financial experts and publications, including contributors U.S. News and World Report, Kiplinger's Consumer News Service, Andrew Leckey's Successful Investing, with its first issue available as a free trial download and subscription basis for Kindle customers.
Since its release in 2007, Amazon's Kindle device has sold more than a quarter of a million units, with texts that account for 10 percent of Amazon's book sales. TMS must bank on current Kindle users for the release of Cash, since the Kindle is currently out of stock for 11 to 13 weeks over this holiday season, set to appear again in February 2009.
Meet the Author
---