Ex-Interview Editorial Director Suggested Putting Magazine on the Block

Glenn O'Brien: Situation at Brant is 'like a Greek tragedy.'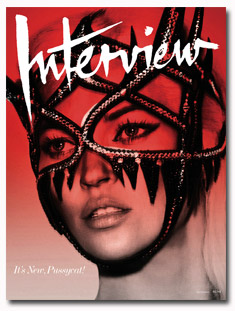 From layoffs to extravagant photo shoots to freelancers going unpaid, the rumor mill on the financial pitfalls at Brant Publications has been on overdrive for many months. The most significant move recently was the ouster this week of editorial director Glenn O'Brien, who was promptly replaced by former co-editorial director Fabien Baron, who—get this—left the company in February.
A Brant spokesperson did not return a FOLIO: phone call this week seeking comment on the changes happening at the company.
However, details emerged by way of Fashion Week Daily's exclusive—if not a bit scorned—interview with O'Brien, during which he said the situation at Brant is "like a Greek tragedy. Like watching a company go insane, instead of a person."
O'Brien pointed to the departure of group publisher Alan Katz and the elevation of owner Peter Brant's son, Ryan Brant, to president as a major financial stressor on the company. Things got so bad, O'Brien said, he offered to help put Interview on the block. "I told Ryan Brant that if Peter's situation is that bad, how about selling [the magazine]? I was prepared to go out and look for a team of buyers … I would have liked to get together a group to buy from Peter, but I never got an answer."
While almost every magazine publisher is feeling the financial pinch in this recession, one thing is for sure: Things at Brant/Interview haven't seemed the same since longtime editor-in-chief Ingrid Sischy, and former co-owner Sandra Brant, left the company in January 2008.
Besides Interview, Brant publishes the Magazine Antiques, Art in America and newly-launched Modern.
UPDATE: It appears Brant has fired back at O'Brien with a lawsuit alleging he breached his contract by speaking to the media.
Meet the Author
---