Ex-CEO Sues Modern Luxury as Sale Nears

Michael Kong and former CFO claim breach of contract, failure to indemnify.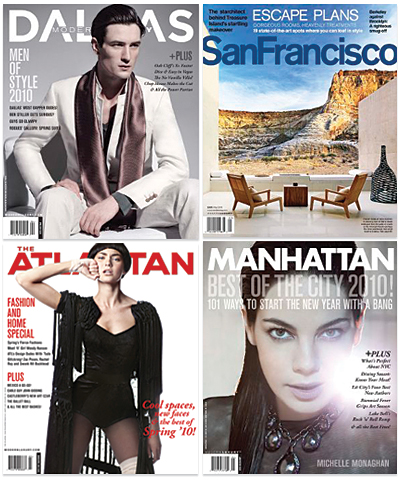 The acquisition of Modern Luxury Media by Atlanta-based Dickey Publishing apparently is facing a hurdle by way of a lawsuit filed by Modern Luxury's former CEO and CFO.
Michael Kong, who founded Modern Luxury and served as chief executive until earlier this year when lenders took control of the company, is suing Modern Luxury for breach of contract and failure to indemnify and subsequently defend him against a lawsuit that was filed agsint the company in June. Ex-CFO Jeff Goldstein also is named as a plaintiff.
The complaint was filed in Los Angeles Superior Court on August 5. Meanwhile, on August 27, Modern Luxury announced its agreement to be purchased by Dickey Publishing, which controls radio broadcaster Cumulus Media and publishes regional magazines including JEZEBEL and Atlanta Luxury Living.
In the lawsuit, Kong and Goldstein allege that they tendered claims to Modern Luxury for defense and indemnity, per their employment agreements, in reaction to a separate $8.5 million lawsuit filed by Juli Benlevi-Zeff and JBA Holdings. In 2008, Modern Luxury acquired Benlevi-Zeff's company, JuliB Inc., a free fashion-themed e-mail "magazine" with 14 editions globally.
Kong and Goldstein's suit alleges that Modern Luxury "failed to respond after multiple and repeated applications … which was effectively a denial in light of the imminent deadlines" for the men to respond to the Benlevi-Zeff complaint. The suit says Modern Luxury informed Kong and Goldstein on or about July 20 that their "demands for indemnification and reimbursement of costs of defense are worthless because the company intended to sell all of its assets within approximately 10 days." It alleges that the defendants were "aware when they entered into the indemnification provisions that Modern Luxury would soon be an empty corporate shell with no means to meet its contractual requirements."
Along with the indemnity claim, the suit alleges that Modern Luxury did not pay Kong a salary of $400,000 between July 1, 2008 and June 30, 2009. It also is seeking reimbursement for a total of $600,000 Kong claims to have loaned the company.
In addition to Modern Luxury Media and MLM Holding Corp., the suit names chairman Kevin Flannery, current CEO William Cobert and board members James Friedlich and James Spanfeller as defendants. (Whether the suit is referring to former Forbes.com CEO Jim Spanfeller is not immediately clear. Spanfeller did not return an e-mail seeking clarification.)
"I think Michael Kong is making a very valid claim," one media player tells FOLIO:. "If the sale is structured as an asset sale, and there's no money left in the company after the sale, then the seller, which is then an empty holding company, has no way of making him whole on the indemnification obligation. So, he has no choice but to try to block the sale, because if the sale goes through, he has nobody to look to for the indemnification. It's quite a reasonable claim, because as a CEO, he is entitled to indemnification from the company he led."
A Wrench in the Sale Process?
When contacted by FOLIO:, Dickey Publishing president and publisher Michael Dickey said that he is aware of the case but that it "is not affecting the sale process." Dickey says he expects the acquisition to be complete sometime next week.
Representatives for Berkery Noyes, which represented Modern Luxury in the transaction, did not return several phone calls and e-mails.
Meet the Author
---