Emmis: Our Cuts are 'Considerably More Thoughtful and Measured Than What We've Seen from Many of Our Peers'

A test for a regional publisher.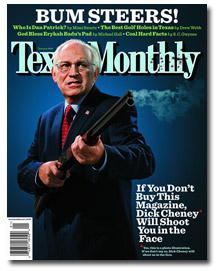 As we reported late Thursday, Emmis Communications, publisher of the award-winning Texas Monthly, Los Angeles magazine and five other regional titles (I'm considering Country Sampler a Southern regional; you don't have to), is cutting roughly 40 jobs from its magazine publishing division. That's 4.5 percent of its workforce, which is a significant number when you consider Gannett, the newspaper publisher, just cut 3 percent—or 1,000 jobs—from its workforce, and I heard about that on a local morning radio broadcast driving to work.
More significant, though, was the announcement of Emmis' 2 percent salary cut across the board for the remaining employees. We've heard about frozen salaries at plenty of publishing companies this year, but I can only recall one—Cygnus—that rolled them back, which was a bit of a PR and morale nightmare for them.
And this, despite Emmis reporting first quarter publishing division revenue of $22.6 million, up slightly from $22.2 million from the same period last year.
Here's the official statement from Emmis:
Earlier this week, Emmis Publishing instituted a series of steps to better position its magazines for success. Those steps included a 4.5 percent workforce reduction, as well as a salary reduction for current employees, generally equaling two percent. Notified employees received generous severance packages and other support.

The publishing industry has seen a steady stream of staff reductions and expense cutting in recent months. We believe that the expense reductions we are implementing for the coming year are considerably more thoughtful and measured than what we've seen from many of our peers. Emmis Publishing employs some of the most talented people in our industry and is continually honored for excellence. We are very confident in the future of the city and regional magazine business.
Meet the Author
---