Emmis Acquisition Stalled by Holdout Group

Company, buyer, stockholders unable to reach an agreement so far.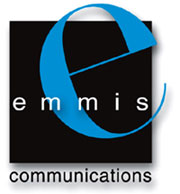 A group of Emmis Communications Corp. stockholders is holding up the acquisition of the company by a firm owned by current CEO Jeff Smulyan. A special shareholder meeting, during which the regional magazine publisher's acquisition is expected to be finalized, has been postponed for a second time to Friday August 13, the company says.
The date of the meeting and stock exchange have so far been pushed back twice because the company, Smulyan, JS Acquisition (Smulyan's firm) and "certain other parties" have not been able to reach an agreement with a group that holds more than 38 percent of the company's preferred stock. Members of that group have previously stated that they would vote against certain amendments to the terms of the exchange at the special meeting, Emmis says.
The original shareholder meeting and stock exchange were set for August 3. Both were postponed until August 6 before being pushed back again this week.
"These things are fraught with emotion and timing, so I am not surprised that it's taking a bit longer than expected," one media M&A player tells FOLIO:.
In April, Smulyan entered a letter of intent to purchase the Indianapolis-based regional magazine publisher and radio broadcaster, under JS Acquisition, for approximately $90.2 million ($2.40 per share for its roughly 37.6 million outstanding shares of Class A common stock) and to take the company private. In May, Smulyan signed a definitive agreement to legally merge the company with JS Acquisition.
The deal is being financed by an affiliate of equity partner Alden Global Capital, which currently owns holds more than 40 percent of Emmis' preferred stock.
Emmis publishes seven magazines, including Texas Monthly, Los Angeles and Atlanta. In 2006, Smulyan proposed to acquire the outstanding publicly held shares of Emmis for $15.25 per share in cash. He withdrew that offer after an agreement with the board of directors could not be reached.
Meet the Author
---