Eli Pariser and Peter Koechley

Co-founders, Upworthy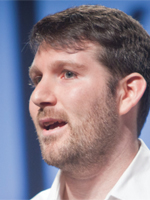 • Launched in March 2012, Upworthy has been called the fastest growing media site of all time.
•  The site, which marries social virality with curated, left-leaning political content, reportedly reached more than 10 million unique visitors in 15 months.
•  With that kind of success, the site is well on its way to decoding what makes content viral.
Meet the Author
---