'Editing Now is Like Being a Great Deejay'

A report from the Atlantic's 'Future of Media' conversation.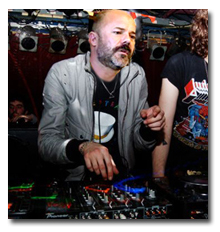 The most interesting part of the Atlantic's "Future of Media" conversation last night—held at Atlantic president Justin Smith's loft in lower Manhattan—wasn't about the death of the New York Times or newspapers (although it was talked about plenty) or magazines or traditional journalism, or about the rise of social media and Twitter (although plenty of guests were doing just that).
It was about the role of the editor in the new media fray.
"This is not publishing; this is broadcast," Andrew Sullivan, one of the Atlantic's star bloggers, said. "Editing is like being a great deejay. Taking all of these sounds and images and remixing and putting your own spin on it and making it yours."
This isn't to say that scoops aren't important anymore.
"Getting the scoop is still vibrant," Sullivan said.
But Michael Hirschorn, who wrote a controversial piece about the impending demise of the New York Time for the Atlantic ("End Times"), added: "Getting it might be a bigger benefit to your personal brand than the New York Times."
However, Sullivan's personal brand is centered on his blog. He said he doesn't use Twitter. "I already Twitter—I blog. Some of (my posts) are less than 140 characters."
[PHOTO ILLUSTRATION: FOLIO:]
Meet the Author
---