The Economist Continues Hiring Tear

Newsweekly gearing up to add roughly 20 new positions.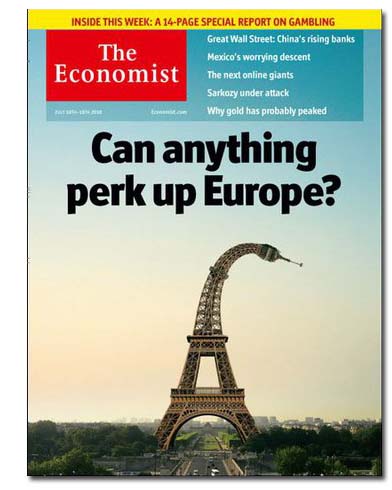 After some staffing cutbacks last year and in 2008, when the company reportedly let go about a dozen staffers, the North American unit of The Economist is now looking to add roughly 20 positions onto several others it has hired so far this year.
The new jobs are primarily in sales, marketing and technical operations. Some titles include a global publisher partnerships director, a director of traffic and lead generation, and a Drupal developer.
According to Alan Press, senior vice president of marketing and new ventures for The Economist Group, the new positions are part of a larger strategy to grow and expand The Economist brand. "As the company expands and moves in different directions, these are some of the areas that will help support those efforts."
Press says The Economist, which currently employs about 200 people in North America, added jobs to its Brand Innovation Business earlier this year and has hired other positions, including a senior director of new ventures, a commercial director, a director of new programs and an editorial director. "The senior director of new ventures, the commercial director and the director of programs will all play increasingly more important roles over the next several months as we begin focusing more on creating and putting together Economist events and conferences around North and South America, and exploring new ways to extend the brand beyond the publication itself."
In regard to the print magazine, The Economist's ad pages have stayed mostly flat through the first six months, slipping 2.3 percent compared to the same period last year, according to the most recent Publishers Information Bureau figures.
Meet the Author
---