Dwell Hires Yahoo Commerce Head to Run Digital Ops

Company launching proprietary e-commerce platform next year.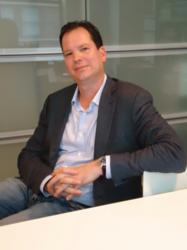 Dwell Media has brought on former Yahoo VP of Commerce Brandon Huff to head its growing digital operations, including e-commerce efforts the company has been pursuing since 2010.
The hire comes as the home design and décor publisher announces it will launch its own integrated commerce unit in 2014.
Huff says he's bringing a three-pronged approach to the launch, emphasizing subtle shopping options, networks of service professionals and native advertising. Overall, the success of the project depends on context and the seamless integration of commerce and content—something media companies have been too conspicuous with in their early e-commerce attempts, he says.
"You can see where consumers engage, where they really become inspired and it becomes a question of what we're doing about that," Huff says. "A very rational, but traditional way of thinking about it is, 'Click here to go take action.' That can be jarring, so we're thinking about push versus pull—what about pulling the commercial opportunities into the user experience. [We want to] pull that stuff into the experience, allowing the consumer to take action if he or she is inspired to do so, but do it in an unobtrusive way."
That integration extends beyond product purchases and into service opportunities, he says. Publishers have tried to integrate traditional lead-gen models and include databases of professionals, but there's a lack of relevance that ultimately undermines the effort.
The same goes for native advertising attempts—they can be done better and with a more intrinsic value add. Interactive sponsor elements like user tools should be part of the mix.
"If we get this right, this changes the way that the segment, and more broadly media companies, approach solving this problem," he says.
To stay updated on the latest FOLIO: news, become a Facebook fan and follow us on Twitter!
Meet the Author
---