Drudge Reports 798 Million Page Views in October

And you thought your magazine's Web site had a good traffic month.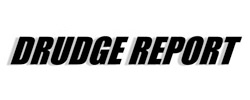 Did your Web site have a good traffic month? Unfortunately, it's all relative, my friends.
Let's all take a moment to bow down to the king of intelligent, partisan, all-caps news aggregation:
THANKS FOR MAKING OCTOBER 2008 THE BIGGEST MONTH IN DRUDGEREPORT'S 13 YEAR HISTORY! THE PAGE WAS VIEWED 798,524,935 TIMES FROM 153,563,619 VISITS FOR MONTH, NEARLY 6X SITE'S TRAFFIC IN OCTOBER '04… AND SOMEHOW IT FEELS LIKE IT'S ONLY JUST STARTING…
To put this traffic in perspective, the 314 consumer magazine Web brands tracked by the Magazine Publishers of America averaged 69.7 million unique visitors per month during the second quarter—combined. Put it another way: in one month,  Drudge had more than twice the amount of visitors to his site than 314 consumer magazine brands put together.
Check out this related post by FOLIO: blog contributor Henry Donahue on strategies for boosting traffic—and for getting out of the magazine site ghetto …
Meet the Author
---