Dow Jones Looking to Buy Remaining Stake in SmartMoney from Hearst

Companies have shared magazine's operations for nearly two decades.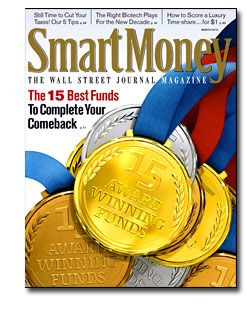 Dow Jones & Co., a subsidiary of Rupert Murdoch's News Corp., is in discussions to acquire the 50 percent stake in SmartMoney magazine that is owned by Hearst Corp. Dow Jones owns the other half stake.
"Hearst and Dow Jones have been partners in SmartMoney since 1991 and have regularly discussed what is best for the brand,"a Hearst spokesperson said in an e-mail statement to FOLIO:. "We are in talks to transition SmartMoney 100 percent to Dow Jones ownership, where it will be aligned with their other personal finance properties."
The Hearst spokesperson said there is no specific timeline for an official announcement, although a Wall Street Journal report that cited people familiar with the talks said a deal could be in place "within days." The Wall Street Journal is a Dow Jones-owned publication.
According to its current partnership, Hearst manages SmartMoney's business operations while Dow Jones oversees editorial. "It is hard to make a 50/50 partnership among two major media companies work for a long period of time," said DeSilva + Phillips managing partner Reed Phillips. "This one has been going for 19 years, which is impressive, but getting two companies to always agree on strategy is extremely difficult. At some point, one partner will usually want to buy out the other so that they can control the strategy entirely."
Last year, SmartMoney saw advertising pages tumble 22.9 percent compared to 2008, according to Publishers Information Bureau figures. In terms of circulation, the magazine saw newsstand sales fall 37 percent to 26,388 during the second half last year while overall circ. fell 0.7 percent to 812,602.
Meet the Author
---