Doubledown Unable to Sell Magazine Assets

Publisher received no 'acceptable' bids at recent auction.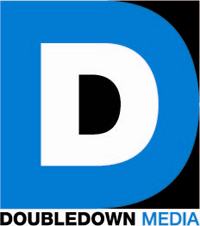 At an auction held late last week in U.S. bankruptcy court in New York, Doubledown Media, a publisher of magazines aimed at the Wall Street elite that went out of business in February, did not receive any "acceptable" bids for its remaining magazine assets, including subscriber lists.
"One bidder made an offer but it was not acceptable to the trustee," Andrea Fisher, a senior attorney with Squire Sanders & Dempsey—the firm representing Doubledown's trustee—told FOLIO:. "The trustee will continue to entertain offers for the assets. We've received some inquires and the hope is that the assets sell, which will provide a distribution to [Doubledown's] creditors."
According to the auction notice, the minimum bid for Doubledown's Dealmaker was $100,000. For Corporate Leader and Trader magazines the lowest acceptable bid was $50,000. The minimum bid for Cigar Report was $25,000.
Corporate Air, meanwhile, carried a minimum bid of $55,000. Doubledown previously received an offer from a company called Private Air Media—which is headed by the magazine's founder Dee Dee Morrison—and Knight Images Inc., for $50,000.
The minimum bid for all five titles was $300,000, or the aggregate amount of the highest bids for each property plus $20,000, the notice said.

A Once-Rising Publisher Hits Bottom
Citing "unprecedented times," Doubledown went out of business in February and filed for Chapter 7 bankruptcy liquidation not long after. "The combination of the media depression, the Wall Street implosion and the credit slowdown were collectively too much for our company—probably any company in our shoes—to overcome," president Randall Lane wrote in an e-mail to staffers at the time.
According to court documents obtained by FOLIO: this spring, more than 350 claims totaling $4 million have been made against Doubledown, including those from a group of ex-employees, investors, three printers, vendors, designers, writers, lawyers and more. Nearly half of Doubledown's assets include $1,013,520.43 in accounts receivable—money Doubledown has yet to be paid.
In terms of the bankruptcy proceedings, the sale hearing has been adjourned until October 6, Fisher said.
Meet the Author
---