Do CEO Skills Translate from B-to-B to Consumer?

A Q+A with David Nussbaum, F+W's new chief executive.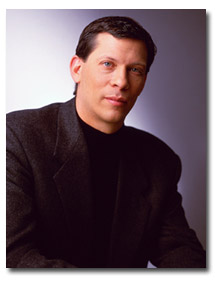 FOLIO: Q+A | David Nussbaum
It's been a tumultuous few years for F+W Publications. In August 2005 it was sold from Providence Equity Partners to ABRY Partners—both private-equity firms. Then, within a few months, ABRY sued Providence, claiming that the Cincinnati-based consumer-enthusiast publisher overstated its numbers pre-sale. The suit was settled eventually, with Providence retaining a stake in F+W, but the result was a black eye for all involved.
With the acquisition, ABRY brought in consumer-magazine veteran David Steward to run F+W, now a $250 million company, and last April, b-to-b publishing veteran Colin Ungaro to run the magazine division. But that team has flipped in the last month or so—Ungaro leaving his post to David Blansfield, a Penton Media executive, and Steward was succeeded by David Nussbaum earlier this week. Nussbaum was CEO of ABRY-controlled Penton until it was sold in late 2006. Nussbaum's tenure at Penton was marked by both large-scale downsizing of the managerial ranks and driving e-media growth.
Now, as he embarks on the next chapter in his interesting partnership with ABRY, we asked him about the similarities and differences in the F+W assignment compared to what he did at Penton.
FOLIO:: What are your top priorities at F+W?
NUSSBAUM: F+W has a very powerful well of content and data, and the team has done a masterful job of delivering that content in print over the years. Our goals are to be more aggressive in delivering the content and data through multiple channels, particularly using the Web to both build and nurture community and also to make the information more interactive and constant.
In the book business, the company has long had a very profitable and successful "terrestrial" business, and that business has continued to perform. Our big opportunity here is to take that content to the Web and build interactive communities around some of the key titles and key franchises, such as writersmarket.com—the company's charter publication.
Also, we want to continue to explore how the Web can help us sell more books.
FOLIO:: Describe the current revenue mix among books, clubs, magazines and e-media.
NUSSBAUM: About half the revenues are in magazines/online/events, and half are in books.
FOLIO:: Where do you want that mix to be?
NUSSBAUM: I think that's a good mix now, but of course, we want the entire pie to grow. The Web piece will likely grow as a percentage of the total on the magazine and events side. But we are also going to be focused on event launches. For example, the annual How Design conference, which consistently experiences sell-out capacity, has given life to two additional conferences to better serve our customers. Both new conferences are well-attended, without sacrificing the success of the how conference.
On the book side, revenues will continue to grow, but we think there is a chance for significant growth by adding an e-media component there.
FOLIO:: What has the organic rate of growth been over the last three years? Is it acceptable?
NUSSBAUM: It's been pretty good, but there is an opportunity for the growth rate to be excellent. We think there are a myriad of new product ideas that need to be brought to market. Frankly, I took this job because there is such a deep and natural path for new revenue. And if we get organized correctly, focused, and we get the Web infrastructure right, that we'll see revenues move up powerfully, and margins also enhanced righteously.
FOLIO:: What are the company's flagships? What is its single biggest brand?
NUSSBAUM: A few of the company's flagships include Scuba Diving, Deer & Deer Hunting, Horticulture, Popular Woodworking, Memory Makers, Antique Trader, Adams Media, and North Light Books.
Certain franchises have already attained reach across the company—books, magazines, events, e-media—like How magazine or the fine art category, led by the Artist's Magazine. This is the model we will drive across all areas of the business.
From a mass-market perspective, for more than 85 years, Writer's Digest arguably can be called our most recognizable brand.

FOLIO:: Why was making a change in CEOs necessary? In what ways was F+W not performing?
NUSSBAUM: David Steward did a great job in bringing the company to its current level. I think David, who is a shareholder, and ABRY both thought that F+W had reached a point in its history where a different management-talent orientation would be beneficial.
FOLIO:: You're an e-media focused executive. This company is not an e-media-oriented company. What will your strategy be?
NUSSBAUM: F+W started aggressively building its e-media infrastructure about a year ago. In June 2007 it hired a top-notch talented leader in John Lerner. There is a lot to work with here from a talent perspective. And the current budget calls for a further meaningful investment in people, technology, and services to continue that investment.
I wouldn't have joined the company if ABRY had not committed to investing in e-media. Also, ABRY and I share the belief that the online opportunity at F+W is both significant and the path is clear. The strategy will include building online communities with all that entails—community networking, video, search, data—that can be immediately managed, as well as developing the Web as a channel for product delivery.

FOLIO:: You're also a b-to-b guy. As is David Blansfield. How does that skill translate to consumer enthusiast media, which has different circulation patterns, different e-media dynamics, different cost structures?
NUSSBAUM: I see b-to-b and enthusiast media as very similar. We serve highly defined markets. We have very interested and passionate communities. We are very vertical in our approach. If there are differences, it's that 'prosumers' are more willing to pay for information and products that are their passions and hobbies, and thus are more committed to their media offerings and brands. In both sectors, there is a sacred pact between the media brand and its community to provide networking, information, data, and help in deepening the readers' knowledge about the subject.
FOLIO:: With Cygnus and now F+W, ABRY is going with executives from outside the market in terms of experience and expertise. What does that tell us?
NUSSBAUM: I don't think ABRY is going with executives outside the market, I see myself as very much inside the market.
FOLIO:: Why this move for you now? You told me at the DeSilva conference last year that you're bearish on print.
NUSSBAUM: Magazines will always have a role in the media mix, as it's a portable and easy-on-the-eyes medium. However, the big opportunity will be to expand the company's e-media offerings. And I see that as right in my wheelhouse. Also, the book business here at F+W is exciting to me. I'm excited by all the growth this company has in front of it.

FOLIO:: Will you be moving to Cincinnati?
NUSSBAUM: No, like at Penton, I'll be based in New York, but will travel as necessary.
Meet the Author
---