Digital Edition Briefs | 6.28.12

Teen Vogue, Auto de Fe, MachTech...

Teen Vogue has launched its Insider App for the iPhone and iPod Touch. The new app will allow readers to view and engage with editorial and advertising content. App users will gain access to bonus content where they can access shopping guides, be treated to exclusive deals, and share content across multiple social media platforms.
Martha Stewart Craft Studio is now available in the Apple App store. The app was developed in cooperation with Happy and is integrated with HP's Snapfish.
The app allows paper craft enthusiasts to create and share scrapbooks
and photo albums within the digital space. Additionally, the app
features instructional videos, design templates, preloaded graphics,
colors and patterns, galleries for sharing, and upgradable content.
MacTech magazine has launched on the iPad. The free app is available in the Apple Newsstand and has a number of purchasing options from single issue to a bundled subscription. The app also features guided reading, a feature that allows users to zoom in on text and keep reading with a simple tap instead of dragging the content around the screen.
Empire, the world's largest movie magazine, has launched a U.S. iPad edtion. The app features fully interactive content that features embedded videos, behind-the-scenes stories, celebrity news and information, and innovative advertising applications.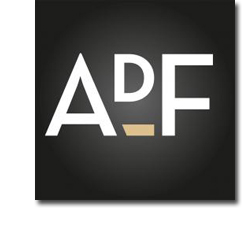 Auto de Fe magazine has launched its iPad edition. Additionally, the digital edition is being tested on Android, Kindle, and Blackberry devices, thereby running the cross-platform gamut. The digital editions will feature more content then the print magazine, and provide users with exclusive videos, pictures, and interactive media.
Meet the Author
---