Dennis McKenna

CEO, e.Republic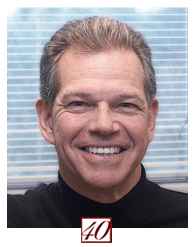 E.republic, a 20-year old publisher serving the state and local government and education technology markets, has solved the data riddle with a business intelligence group that accounts for 20 percent of the company's overall revenue and is its fastest growing and highest margin operation.
The company's flagship data product, Digital Government Navigator, covers bids and contracts awarded from state and local areas and offers subscribers a breakdown on data points such as budgets, the procurement process for each jurisdiction and key contacts. Subscriptions range from $5,000 on the education side and $25,000 for the government side and members can also tap e.Republic for custom research ranging from $5,000 to $10,000.
e.Republic is now expanding to market advisory services that show clients how to act on the data. "We can give clients a lot of information but they really need help in how to interpret that data and translate it into market strategies," says McKenna.
That initiative has helped spark 30 percent growth in e.Republic's business information group and it's also proven beneficial for more traditional products, including magazines and events. "As they build on this success, clients spend more money on advertising and shows because they actually have a strategy that's working," says McKenna.
e.Republic's online business has grown 25 percent and the company is building a strong custom print business that's beginning to be augmented with custom video. e.Republic has also launched a digital communities program pulling together industry and government people around specific topics such as law enforcement technology. "The Web is super-commoditizing information," says McKenna. "To really offer value, the more you can be highly relevant to readers and advertisers, the more value you can bring.
VITAL STATS: Data accounts for 20 percent of e.Republic's total revenue and is the company's fastest growing business segment.
Meet the Author
---