Demise of B-to-B Media M+A 'Greatly Exaggerated'

Outlook: Sanity prevails among buyers and sellers.
Despite a subprime mortgage crisis that has rocked the credit market in the U.S., the demise of the media M+A market has been greatly exaggerated.
So says the latest forecast from investment bank Berkery Noyes. Of the 30 M+A transactions the firm closed in 2007, most occurred in the fourth quarter—this after the "much ballyhooed implosion of the credit market," according to the Berkery Noyes outlook.
"We have seen no decline in buyer interest, market pricing or the availability of financing for b-to-b media and trade show/conference transactions valued at or less than $500 million," the report states.
Berkery Noyes points to Tech Target's acquisition of KnowledgeStorm in November as an example of a major strategic buyer seeking an acquisition with a large upside for growth. "No one expects these aggressive, growth-minded strategic buyers to sit idly by while attractive properties are auctioned to other bidders."
The report also states that available private equity remains strong, with roughly $300 billion raised in 2007, up from $254 billion in 2006.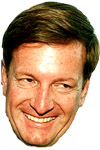 The Burkle Chain Factor
Pressure on the magazine distribution chain has led to an aggressive consolidation strategy among publishers and retailers, according to Berkery Noyes. The premium now placed on newsstand real estate is squeezing the profit margins for publishers and lessening the risk for retailers—a big reason why supermarket magnate Ron Burkle [pictured] not only acquired distributor Source Interlink to control the channel, but spent $1 billion on Primedia's enthusiast magazines to fill it.
Says Berkery Noyes: "Now, one owner operates at each level of the vertical marketplace, from publisher to distributor to retailer."
Meet the Author
---