Debt Financing, Due Diligence and Kidnapping on the P&L

Tips for international M&A.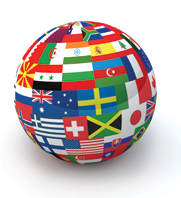 The international M&A process is becoming increasingly homogenous but American publishers looking to buy or sell abroad still need to be prepared for some distinct differences, according to a panel of publishing deal experts at the ABM/FIPP World Conference last month.
The auction process that typifies many American publishing deals is an anathema abroad, particularly in Great Britain and Western Europe, according to Charlie Engros, managing partner of law firm Morgan Lewis. "There is a lingering discomfort with the American auction style of M&A," he said. "Europeans prefer to develop relationships with sellers and they want exclusivity in the early stages of the process. In an auction, European buyers feel like they aren't fairly treated and they want the chance to convey that they might be a more trustworthy buyer than a financial company, even though they may not be."
Due diligence with foreign publishers can be a confusing and laborious process. "Europeans often have a huge due diligence team of 20 or 30 people and an approach that's not always conducive to getting a deal done," said Engros. "They may bring checklists that aren't applicable to U.S. businesses and they may have some misconceptions about U.S. business. British buyers often think long-term indemnity is part of the U.S. process when that's not the case."
Debt financing in Europe is also more complicated and a third-party is often required to conduct due diligence, while in the U.S. it's typically done in-house, according to Veronis Suhler Stevenson co-CEO Jeffrey Stevenson.
Due Diligence Minefields
Companies in emerging markets are often attractive to U.S. buyers because top line growth is often more than 20 percent—much greater than top line growth for publishers in mature markets (and foreign sellers will often demand higher multiples than a U.S. seller because of it). However, watch out for the bottom line. "Top line growth is great with these companies but the bottom line is never what you think it is," said Scott Mozarsky, executive vice president, chief strategy and development officer with PR Newswire. "We bought a company in Mexico but didn't factor the rise of kidnappings into the P&L and took a hit because we had to add so much security."
Other cultural factors are less ominous but can still be a headache. Mozarsky said its common practice in Latin America for companies to classify actual employees as outsourced. The staffers receive minimal wages as employees but are paid much more as outside staff, which enables the companies to avoid taxes.
Live events are booming abroad as well but beware of how they are evaluated. In China and Japan, attendees who leave the exhibit hall then return are counted as new attendance.
Standardized Financial Reporting
While Mozarsky says a typical deal in the U.S. can take two to three months to close, in Latin America it can take six months to one year. "Often the financials are not audited and the businesses are based on a cash basis," says Mozarsky. "It can take a while to figure out what is what. You need to be careful because if something goes wrong after the deal is done, you have little in the way of recourse."
In 2016, the International Financial Reporting Standards will go into effect, replacing GAAP, which should make the international M&A process easier. "Twenty years ago there were really unique differences in the way business was done," said Wilma Jordan, founder and CEO of The Jordan, Edmiston Group. "That's still true today but it's less and less so each year. After the standard accounting practices go into effect, the differences will be even less."
Meet the Author
---