Deborah Esayian

Co-President | Emmis Interactive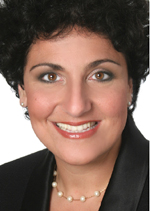 Emmis Publishing's digital assets are going through a transformation. Our staff is learning the creative aspects of the Web and how to sell this type of digital inventory. Many of our magazines are beginning to see themselves as true brands with multiple touch points for their audiences. Some of our audience will only use Texasmonthly.com as a resource, for example. Those who have been aggressively pursuing digital will likely see it between 8 and 15 percent of the overall revenue mix, which is why we advocate this total brand approach, particularly from a sales perspective.
Emmis' success in radio is based off of a publishing model, something which we did early on. The same way that the radio side was open to a publishing model, it appears that publishing is also more open to the methods that radio and TV have used to sell, including the use of video.
For example, one of our magazines, having gone through this recession, lost some of its high end advertisers. And as it turns out, our publishing team is now more open to adapt an idea from radio to their print magazines.
With our total brand approach comes a different sales team structure. Because online inventory is way more customizable, publishers need a constant flow of ideas for the customer. In an attempt to give clients the most in integrated packages we have a staff position—an interactive account manager—who works with editorial, sales, promotions and marketing and the Web Master and acts as the hub for interactive work. The average account executive, we believe, can't be bothered with keeping up with the latest online trends and communicating with all of a company's departments, since their focus needs to be concentrating on developing client relationships. Our interactive account managers synergize and work as master communicators, and more importantly, they help craft customized solutions for each salesperson.
When it comes to selling total integrated packages or individual assets, I think it depends on whether or not an asset can stand on its own. I've found that it's tough to sell a single geo-targeted product without the rest of the brand. Since our Indiana High School Athletic Association Web site has a portal-like feel, a great following and is a niche in the marketplace, I think we can sell it as a separate entity. But as a rule, when selling a brand, I think it's best to sell assets together.
The biggest mistake when it comes to the Web is thinking that just because we [publishers] build something, people will come. A great marketing plan is necessary for a Web property. When a Web site strategy is mixed with a magazine plan, you can play off of the magazine strategy. But if you build a portal [or stand-alone online entity], you'd better have a plan or invest in a marketing concept, or else you won't have a business. Definitely make the investment in training your staff to sell digital assets; it will save you thousands of dollars.
Meet the Author
---