David R. Straus

Partner, Thompson Coburn LLP and postal counsel to ABM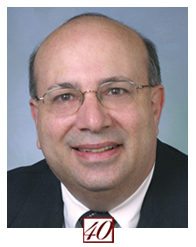 In the David-Goliath battle between periodicals and the United States Postal Service, publishers have found an indefatigable friend in David R. Straus. A partner with the Washington, D.C., office of law firm Thompson Coburn LLP and postal counsel to American Business Media since 1991, Straus has many times offered the voice for smaller publishers in the high-stakes postal battles.
Straus has served on the Mailers Technical Advisory Committee, the Periodicals Advisory Group and the Periodicals Operations Advisory Committee. He says his biggest challenge is to effectively remind the Postal Service that "despite its challenges, it remains a public service with a mission beyond maintenance of a balance sheet."
As the Postal Service assumes greater control over postal rates from the Postal Regulatory Commission with the passage of postal reform legislation in 2006, Straus' daily duties are changing. While the need for "mega-important" rate case litigation has dissipated, Straus sees no need to back down. In fact, he says there will be "even more need for visibility at Postal Service headquarters, participation in Postal Service activities and just plain being in their face so that when the Postal Service considers changes in rates of service, it thinks about the business press and smaller-circulation publications and not just the Times and Newsweeks of the world."
In the aftermath of the historic rate case in 2006, Straus sees the postal situation as "somewhere between threatening and grim," at least for a good while, he says. He's concerned that the USPS won't be able to sustain itself within the CPI-based price cap because the added pricing and service flexibility will not be able to offset declining volumes. "Unless Congress does the unexpected and keeps its hands off Postal Service efforts to downsize both its faculties and its workforce, something unpleasant will have to give," he says.

VITAL STATS: First Class mail declined 3.9 percent to 24.4 billion pieces while Standard mail fell 2.6 percent to 27.7 billion pieces in first fiscal quarter of 2008.
Meet the Author
---