Dave Belanger

owner/publisher, Countryside Publications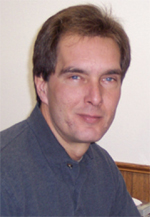 He turned a small 30-year-old country-living magazine company into a $5 million business without abandoning its core readership.
Countryside Publications launched its first magazine—Countryside & Small Stock Journal—in 1969 with a $25 classified ad in Rodale's Organic Gardening. The cost of a subscription at the time was $1.
Fast forward to today—Dave Belanger and his daughter bought the business in 2001 from Belanger's father Jerry—and Countryside is a lean operation approaching $5 million in revenues from four titles. The company has never used outside investors or bank loans, but its revenue growth has averaged more than 20 percent annually for the past nine years.
When Belanger took over, little focus was placed on subscriber acquisition. Renewal rates at the time, however, were at 90 percent-plus. "But what we really had was a platform," he says. "In short order, we acquired Dairy Goat Journal and then sheep! magazine."
Both were being published in a tabloid newspaper format for fewer than 5,000 subscribers. Belanger converted them to saddle-stitched 8 ½ x 11, dropped the frequency to six issues a year and priced the subscription at $21 per year. "Meanwhile, we embarked on an aggressive direct mail subscription acquisition campaign for Countryside," he says. "We doubled circulation, and then doubled it again."
Today, there are roughly 100,000 Countryside subscribers paying $18 per year with another 40,000 copies sold on newsstands.
And because 85 percent of Countryside readers also had chickens, the publisher launched Backyard Poultry in 2006. It took only a few days for the initial 15,000 copies to sell out, so they printed 15,000 more and shipped them out in a matter of weeks.
Another important source of revenue for Countryside is book sales. While it publishes a few anthologies of previous issues, most are titles from other publishers that they resell to subscribers. "Assuming the cost of advertising space is zero (which we do), net margins run north of 50 percent," says Belanger, with total contribution to the top line around 7 percent.
VITAL STATS: Countryside Publishing's revenue growth has averaged more that 20 percent annually for the past nine years.
BACK TO THE 2010 FOLIO: 40 MAIN PAGE 
Meet the Author
---