Cygnus Shutters 56-Year-Old Food Trade Title

Advertising was challenged, publisher says.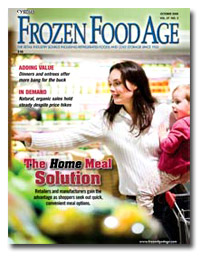 Cygnus Business Media this week folded its monthly food and agriculture group trade magazine, Frozen Food Age.
"With the high price of commodities and fuel prices, advertising in this sector not surprisingly was challenged," a Cygnus spokesperson said.
Three of the magazine's full-time staffers—including publisher Josie Parnell and editor-in-chief Alan Robinson—have been laid off. Classified advertising salesperson Sara-Emily Steadman will remain with the company, the spokesperson said.
Founded in 1952, Frozen Food Age had a circulation of 16,864. No other magazines in the group—including Feed & Grain and Food Logistics—were affected, the spokesperson said.
Meet the Author
---