Looking at Journalism's Future

As it has for legacy editors, new media has brought out the worst in teachers.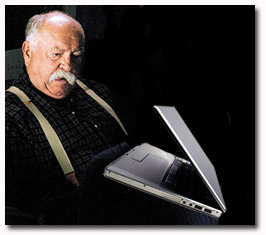 I recently had the opportunity to
visit a number of universities and to attend two conventions for
college journalists. This is the conclusion of a four-part series on my
experiences. You can see part one here. You can read part two here. Check out part three here.
For a long time I was hopeful that journalism teachers would learn to embrace the future. I had this idea that the ability of the Web to reach people around the globe would enchant teachers. I believed that interactivity, feedback functions, user-generated content and all the other forms of conversational and democratic storytelling would appeal to people who dedicated their lives to telling stories and spreading information.
But I was wrong.
New media has brought out the worst in many teachers, turning them defensive, bitter, cowardly and curmudgeonly. The rise of new media, in other words, has had the same effect on many teachers that it has had on many legacy editors.
But there is a difference between editors and teachers. And it's silly for us not to acknowledge it: We can fire editors.
Many journalism programs are burdened with teachers who are poorly suited to teach a subject that changes as rapidly as does the media world.
But we're stuck with them. The rules of tenure and the traditions of academia mean that these folks ain't going anywhere.
So it's time for a "work around."
Read the entire post here … 
Meet the Author
---