Crafting a Winner

Q&As with three of the winners of the 2009 National Magazine Awards.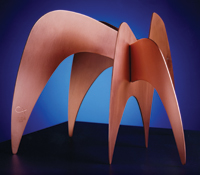 Many of the major magazine awards have been accused of catering to the same big name (often New York-centric) winners year after year. Of the 128 National Magazine Award (known as the Ellies) finalists in 2008, 78 were based in New York City (with The New Yorker and New York combining for 21 nominations).
This year, however, several smaller publishers got their due. Yes, titles such as New York, The New Yorker and Esquire were big winners (and deservedly so) but the winners also included several enthusiast titles a step or two removed from the Manhattan literati, including Automobile (which represented the first time a car-enthusiast magazine won an Ellie in the 44-year history of the awards), Bicycling, which won its first Ellie against heavyweights such as Vanity Fair and Newsweek in the category of Public Interest (prompting editor-in-chief Loren Mooney to exclaim, "Bicycling? Seriously?!" during her acceptance) and Field & Stream, while not exactly a small title, represented the first Ellie win for the Bonnier magazine (and came just two years after former editor Sid Evans bolted for startup Garden & Gun).
In the following Q&As, the winning editors share their stories and their thoughts on what it took to win one of the industry's most prestigious awards.

Jamie Kitman | New York Bureau Chief | Automobile
Award: 2009 National Magazine Award, Columns and Commentary
A lawyer by training and also the manager for bands OK Go and They Might be Giants, Kitman started writing for Automobile when a piece he submitted became one of the few unsolicited stories the magazine ever picked up.
Kitman received the 2009 National Magazine Award in the Columns and Commentary category for three columns, including "They Fought the Laws (of Supply and Demand), and the Laws Won," Sept. 2008, in which Kitman discussed how the Detroit Big Three were unprepared for the paradigm shift in the new-car market brought on by the rise of gasoline prices.
In "Lease Me to the Moon: The Rise and Fall of Consumer Finance?" November 2008, Kitman commented on the huge losses sustained by carmakers due to an over-reliance on cheap lease deals.
In "Bailout Time for the Big Three, None Dare Call Them Republicans," December 2008, Kitman declared that "Detroit can't stand on its own feet" during the bailout hearings.
Q: These are pretty critical looks at the industry you cover. What was the response both from readers and from your own publisher?
 
A: I've never pretended to be an "inside information" guy but I've always been a student of the automobile industry. If you read what they say they'll do and then see what they actually do, you often find stories just like that. I don't think I was saying anything that hadn't already occurred to a lot of people but they didn't have the opportunity to say it in the car magazines, which have historically been seriously beholden to their advertisers.
There were a lot of people who were generally irritated by the columns as well, and not just auto executives. Readers who just think I have some left-wing agenda, that I'm anti-American, anti-Detroit, anti-automobile. That's really not true. I've loved cars since I was 14, but because I was for clean air and auto safety, for many years this put me in the almost lunatic fringe of auto journalists. I strongly believe in the editorial firewall but it's a pretty flimsy wall at a lot of car titles. My publisher's and editor's political views often don't agree with mine and I don't think they necessarily agreed with what I said but they thought it was smart to have a big tent. They would occasionally suggest that perhaps there's a more charitable way to say something, but they stand up for my right to say things.
Q: What's your reaction to winning?
A: It's been a great year for me having won this award and one of my bands winning a Grammy. I'm in this amazing place to have two careers and to be recognized in both is a great honor. So far the seven-figure Hollywood deal hasn't materialized but to be recognized as a real, serious journalist, I have to pinch myself. [Los Angeles Times automotive columnist] Dan Neil won a Pulitzer a few years ago writing about cars and a lot of people were really critical of that. I think that this shows the world is ready for serious commentary and that insight can come from anywhere. If you know and love a subject, everything is a window on the world.

Loren Mooney | editor-in-chief | Bicycling
Award: 2009 National Magazine Award, Public Interest
Rodale enthusiast title Bicycling won its first National Magazine Award after years of nominations across multiple categories. Its January/February 2008 story, "Broken," discussed road laws that don't protect cyclists in bike-car accidents, and how the community can fight for its right to ride. Editor-in-chief Loren Mooney talks about what went into writing "Broken."
Q: How did Bicycling decide to cover this topic?
A: We would come in on Monday mornings and hear that a cyclist was hit or killed [by an automobile] over the weekend. There was a rash of these kinds of incidents, which got us all thinking: 'Boy, this is an insane activity we do!' Cycling as an activity requires us being close to auto traffic in little more than our underwear, and the piece began as an exploration of these dangers. There was never any doubt that we would scare cyclists off the road; really, the piece served to galvanize the cycling community to fight for better and safer conditions. [Mooney became Bicycling editor-in-chief in 2008 after a four-year stint with the magazine. The editor-in-chief on the award-winning issue was Stephen Madden, who was promoted to editorial director of Rodale International.]
Q: What made this piece resonate with the cycling community?
A: Cyclists have been on the road before automobiles, so, outside of restricted highways and such, they know that they do have a right to the road. The question became, "what are the legal ramifications for people being hit by distracted or negligent drivers?" We realized that the only real cultural taboo is drunk driving—but things like talking on cell phones and generally distracted driving are culprits of injuries and deaths—and are totally preventable. It's really an issue affecting anyone who drives a car, walks across the street or cycles.
David Darlington is one of the more detail-oriented writers we work with. He and Bill Strickland [editor-at-large, "Broken" story editor] went back and forth over the course of three years. It was very expensive to produce, but Rodale understood the importance of this issue and David kept researching and interviewing until he found the right people and situations that were all coming to a head at just that moment.
Q: You opened your Ellie acceptance speech with 'Bicycling? Seriously?!' Has the realization set in yet?
A: [Laughs.] Maybe the easiest way to explain it is what I tell readers in an upcoming editor's letter: ASME's awards are the industry version of the Academy Awards, and, like in the [bicycling] movie 'Breaking Away,' we were the smaller team up against the competition with more money and resources. But at the end of the race, the best team came out on top.
It is hard to guess at why the judges picked us, but I felt our piece had immediacy. I know there were other vital national issues [Newsweek's "We Fought Cancer…and Cancer Won"; Vanity Fair's piece on the torture of Guantanamo detainees], but this one was so simple, it's normally overlooked. I'd like to think we were illuminating this issue for readers.
Q: What does winning this award mean for you and your staff?
A: Everyone here was very excited. Given that we are a comparatively very small enthusiast title—online and edit staff are approximately 16-17 people—I think it really shows the range of the people on staff here. Over the past six years we've been nominated in the categories of leisure interests, interactive feature and personal service, among others. While there is no higher honor than general excellence, service is what we do, so to be recognized in this category [Public Interest] was great. 
Q: What's next?
A: We are focusing on what I have been calling 'Lance Season.' Lance Armstrong's comeback is the biggest thing going on. He is racing in the Tour of Italy for the first time, and the Tour de France this July will be bigger than it has been in years. We want to show every aspect in ways that inspire more people to ride.

Anthony Licata | editor | Field & Stream
Award: 2009 National Magazine Award, General Excellence (1-2 Million Circ.)
Nominated for its May, June and December/January issues, Bonnier's Field & Stream this year took home its first Ellie ever—for general excellence in the 1 million to 2 million circulation category. In all, the magazine has been up for 12 Ellie awards—with nine of those nominations coming in the last three years. Here, Folio: speaks with editor Anthony Licata about the win and how he steers the editorial vision of a 114-year-old outdoor recreation magazine.
Q: What was it about these particular issues that made you submit them?
A: An issue is a success if it does two things: 1. Presents the topics our readers care about in ways that aren't just effective but also ambitious and surprising. 2. It if achieves that perfect mix of service and entertainment, instruction and inspiration, design and writing.
Getting that pitch-perfect balance is what takes a magazine from good to great. It's got to deliver all the goods and still surprise readers. For example, in one issue we go from technical illustrations of how to cut down a tree with a pocket knife to Bryce Duffy portraits of blue-collar deer hunters to a Jim Harrison essay about his outdoor misadventures.
Q: For you, which one story from these issues stands out most? Why?
A: I'd say my favorite story was "Back Outside," from the December-January issue, a 15-page feature which profiled wounded Iraq war veterans returning to hunting and fishing. We used a combination of striking portraits and powerful first-person narratives to document their injuries, the obstacles they faced in getting back into these sports, and hunting and fishing's role in helping them heal. When you finished reading the piece you felt like you knew these men, which is about the best praise you can give to a profile.
Q: How did that story resonate?
A: The volume of mail was higher than anything we've ever done.  We had one reader write in saying that he's a "big tough guy who cried like a baby" after reading it. Best of all, we had a number of readers volunteer to take the men profiled hunting or fishing or volunteer in other ways for veteran's advocacy groups.
Q: In what ways has the economic recession affected your readership?
A: We've found that readers actually turn to hunting and fishing more during tough economic times. That said, our June issue focuses specifically on what we call "Cheap Thrills," close-to-home adventures, bargain gear and tips and tricks to save money and still have a blast outside.
 
Q: What are some of the not-so-obvious bonuses to writing/editing for this particular outdoor title?
A: These activities are an essential part of American heritage, and to our readers they really transcend "sport." Hunting and fishing are integral parts of their lives. It's how they define themselves, and readers that passionate make a terrific base.
Q: The print edition of F&S has been around for more than a century. How has the magazine developed its editorial presence online?
A: We've taken both a content and community approach at fieldandstream.com. We use some of our most talented writers as bloggers and run lots of great photo galleries from the best photographers in the business, but we also let readers have their say. They are encouraged to comment on everything, and they also supply a lot of the content in the form of reader photos, videos, tips and stories. The outdoor community has a lot of subgroups—fly fishermen, bowhunters, backcountry campers—and we use the Web site to bring them together. We're attracting a lot of our print readers, as well as online users who didn't read the magazine, to the brand.
Q: Will Field & Stream exist as a print product in the next five years?
A: Absolutely. We've lasted 114 years, through wars and depressions, and I think we have a bright print future. But I do think that certain types of information that we've historically delivered through pages of the magazine will be better suited to Web sites, mobile applications and other methods of electronic delivery. I don't know if anything will ever be better than print at producing the reading experience that magazines do so well—that blend of narrative journalism, beautiful photography and compelling design.
Meet the Author
---