Court Grants Source Interlink Temporary Restraining Order

Order prohibits publishers, distributors from denying shipments.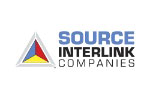 Magazine publisher and wholesaler Source Interlink said late Wednesday it has been awarded a temporary restraining order in its anti-trust lawsuit against several major magazine publishers and rival wholesalers.
The order, granted by the U.S. District Court in the Southern District of New York, prohibits publishers and national distributors from denying shipments to its magazine distribution business, the company said.
"We and our loyal employees continue to be committed to serving retail partners and building our business," Source Interlink chairman and CEO Greg Mays said in a statement. "We view today's ruling as an important step in that direction."
Source filed the lawsuit on Monday, alleging that the defendants —including publishers Time Inc. and Hachette—"conspired" to force the company to sell its distribution business at a steep discount to rivals Hudson News and News Group.
Other defendants named in the complaint include American Media Inc., Bauer Publishing, Curtis Circulation, Distribution Services Inc., Kable Distribution Services, and Time Warner Retail.
In January, Source and fellow wholesaler Anderson News announced separate 7-cents-per-copy price hikes. Publishers largely balked at the surcharge and refused to pay, upset at the wholesalers' sudden and "unilateral" decision to boost costs.
On Saturday, Anderson CEO Charlie Anderson announced the company was suspending "normal business activity."
Source also is seeking compensatory and punitive damages in the suit. A preliminary injunction hearing is scheduled for February 23, the company said.
Meet the Author
---