Court Approves Ziff Davis' Bankruptcy Restructuring Plan

Tech media publisher expects to emerge from bankruptcy protection next month.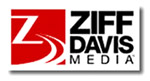 Ziff Davis Media today announced that a New York court has confirmed the company's reorganization plan, and that it expects to emerge from bankruptcy protection as early as July 1.
In April, Ziff Davis said it had reached an agreement with the company's senior secured noteholders and official committee of unsecured creditors, effectively allowing it to exit from Chapter 11 bankruptcy protection. The agreement de-leverages the tech media company's balance sheet by converting more than $428 million in funded debt to a new common stock and a new loan note not to exceed $57.5 million.
As part of its bankruptcy protection, which was filed in March, Ziff announced that the group of senior secured note holders agreed to pay up to $24.5 million to fund the company's operations during and after the Chapter 11 case.
Ziff Davis CEO Jason Young called the court's confirmation a "major milestone," and said that, after the restructuring, Ziff will be "better positioned, with the financial strength to grow and capitalize on our strengths."
Ziff Davis Media publishes PC Magazine, Electronic Gaming magazine and ExtremeTech.com.
Meet the Author
---