Court Approves Journal Register's Reorg Plan

Confirmation draws ire of Connecticut's attorney general.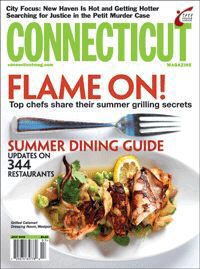 Yardley, Pennsylvania-based Journal Register Company—publisher of daily and weekly newspapers nationwide, as well as several magazines in Connecticut and the Philadelphia area—said Wednesday that a New York bankruptcy court approved its plan of reorganization.
According to interim CEO Robert Conway, the plan's confirmation "marks a milestone in the bankruptcy process that will allow the company to significantly reduce its debt and position itself to capitalize on future opportunities."
The court overruled objections from unsecured creditors and minority shareholders who claimed the plan disfavors certain creditors and provides for unnecessary executive bonuses. JRC said it expects to emerge from bankruptcy protection within the next few weeks as a private company, under its current management.
Meanwhile, Connecticut attorney general Richard Blumenthal blasted the ruling, saying in a statement that it allows JRC executives to receive more than $1.3 million in "blatantly undeserved bonuses for shutting down newspapers and laying off employees." Blumenthal said his office is reviewing the judgment to "determine whether further action is appropriate."
Seeking Debt Relief
JRC filed for Chapter 11 bankruptcy protection in February. The plan reduced the company's debt by approximately $420 million, and provided for a $25 million revolving credit facility upon its emergence from credit protection.
Earlier this year, JRC shut down several of its weekly newspapers in New York that were published by its published by its Taconic Press group. The company also closed a number of weeklies in Connecticut, including the Shoreline Times and Pictorial Gazette.
In addition to 20 daily newspapers, JRC publishes Connecticut Magazine, which carries a monthly circulation of 84,417. It also publishes Connecticut Home & Garden, the Connecticut Bride, Litchfield County Mom and River & Shore.
In the Philadelphia area, JRC publishes Bucks Co. Town & Country Living and Parents Express magazines.
Meet the Author
---