Consumers Spending More on Entertainment Media to 'Relieve Economic Stress'

Insights from the VSS Communications Industry Forecast.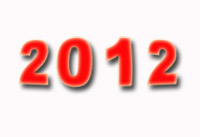 The deteriorating housing market, weakening job market, high gas prices and general economic malaise that have weighed heavily on the advertising sector do have at least one positive effect: consumers are spending more on entertainment media to relieve stress.
That is one of the conclusions drawn by Veronis Suhler Stevenson's much-anticipated Communications Industry Forecast 2008-2012 released earlier this week. (Full disclosure: VSS is an investor in Red 7 Media, FOLIO:'s parent company.)
VSS projects total communications spending to grow 5.4 percent (to $924 billion) in 2008, driven primarily by strong gains in institutional and alternative media spending.
Among the other findings: broadcast television will surpass newspapers as the largest advertising medium in 2008, while the total Internet ad spend will surpass broadcast TV in 2011.
Consumer media use, meanwhile, declined slightly in 2007 as some platforms neared saturation, while institutional media use increased due to "mission-critical" information demand—a trend VSS expects will continue.
Institutional media spending—defined as content or services bought by businesses—is expected to increase 8.5 percent to $245.39 billion in 2008, according to VSS Forecast. Total spending on communications will continue to outpace overall U.S. economic growth during the 2007-2012 period. Communications will be the second-fastest growing of the 15 U.S. economic sectors during the period, VSS says. (First, not surprisingly, given the gas crisis, is mining of natural resources.)
'Staycations' 
Jim Rutherfurd, an executive vice president and managing director at
VSS says "businesses demanding dynamic workflow solutions for
competitive global markets" and consumers "taking 'staycations' this
summer"—spending on entertainment media targeted at the youth
market—are the main reasons for the sector's accelerated growth.
When broken out by category, VSS projects pure-play Internet and mobile to have a compound annual growth rate of 14.3 percent between 2007 and 2012, while branded entertainment, at 12.8 percent, projects at number two. The growth rate for consumer magazines over the five year period is projected at one percent—only Yellow Page directories—at 0.7 percent—are projected lower.
Business-to-business media, however, shows a 5.9 percent growth rate for the period.
Meet the Author
---